I represent buyers and sellers.
I can represent clients on either side of a brokerage transaction, and in many cases, I represent both. With this capability, I am able to negotiate deals between the parties and reduce potential personality conflicts and emotional issues. My clients are always treated with respect, confidentiality, and prompt attention.
I serve property owners.
Many times, commercial and residential property owners find it difficult to handle the daily tasks of property ownership and tenants. With my strong business management background, I am prepared to handle the details of property management so you don't have to.
I provide business valuations.
When you're considering the sale or purchase of a small business, a business valuation is in order. I will determine a fair price, based on current market factors, assets and liabilities, and estimated income-producing capabilities.
Brokerage Services That You Can Trust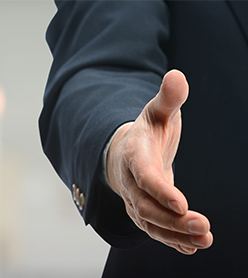 My brokerage services cover both a generous and specialized spectrum. I can assist buyers, sellers, and property owners from many industries, but I specialize in small manufacturing firms, pharmacies, and commercial real estate leased to federal, state, or local government entities. Regardless of which service you choose, you will receive personalized advice and support.
When I assist a client in the sale or purchase of a business, pharmacy, or commercial real estate, I employ a step-by-step approach, which includes the following:
Establishing a range of market value.
Developing an executive summary.
Pre-arranging acquisition financing.
Developing a confidential blind profile and summary.
Researching and developing buyer targets.
Confidentially marketing the business.
Qualifying interested buyers.
Submitting a business profile to buyers and intermediaries.
Executing non-disclosures.
Negotiating Letters of Intent.
Coordinating due diligence.
Advising on definitive agreement.
Coordinating and facilitating the close of a transaction.